This article contains comparison of key thermal and atomic properties of lithium and silicon, two comparable chemical elements from the periodic table. It also contains basic descriptions and applications of both elements. Lithium vs Silicon.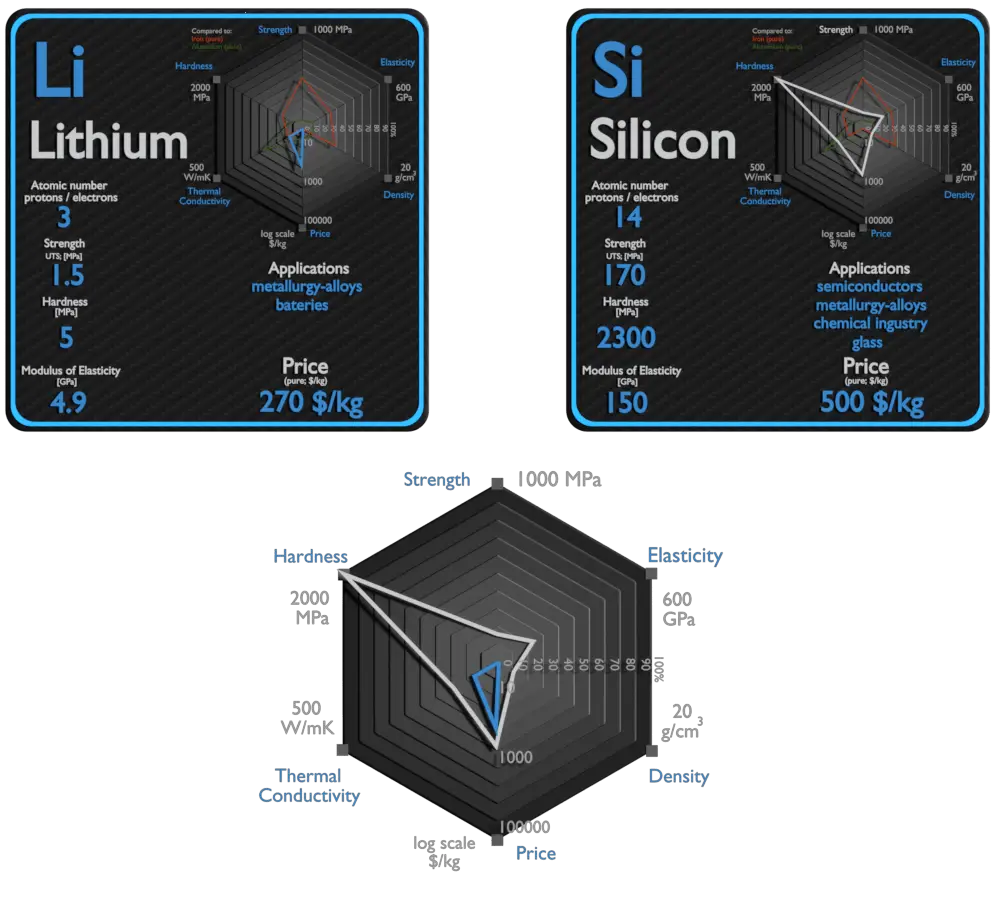 Lithium and Silicon – About Elements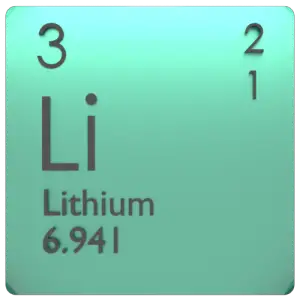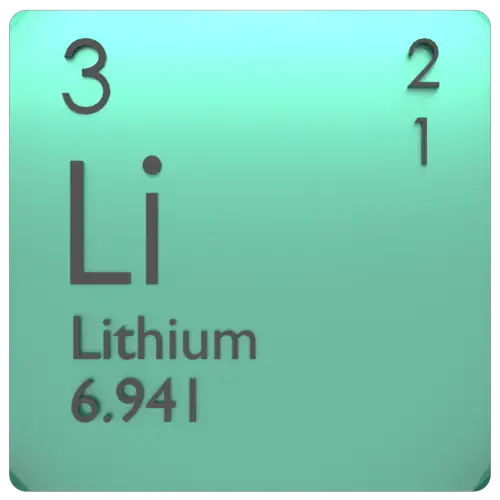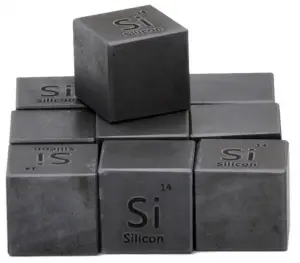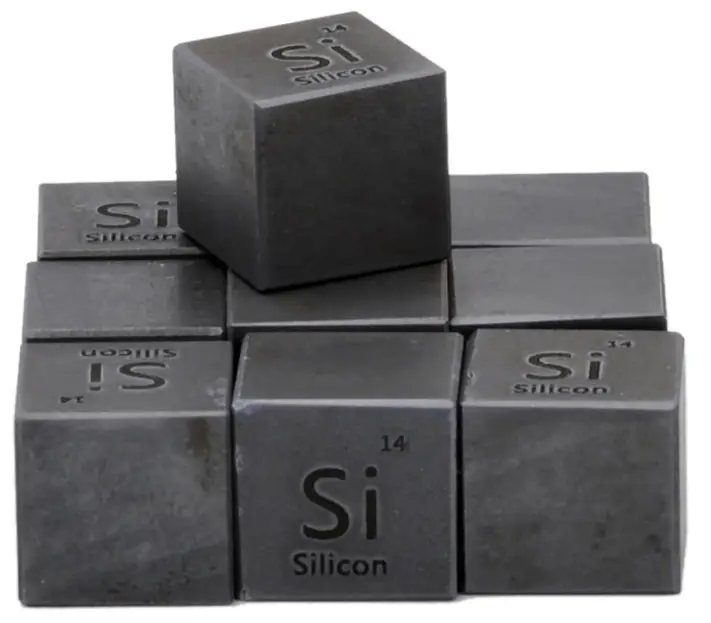 Source: www.luciteria.com
Lithium and Silicon – Applications
Lithium has many applications, from lubricating grease, alloying additions in particular for aluminium and magnesium alloys, to glazes for ceramics, and finally, lithium batteries. In particular, lithium is and will continue to play an increasingly important role in the battery-powered clean air future. Lithium batteries are widely used in portable consumer electronic devices, and in electric vehicles ranging from full sized vehicles to radio controlled toys. The term "lithium battery" refers to a family of different lithium-metal chemistries, comprising many types of cathodes and electrolytes but all with metallic lithium as the anode.
Most silicon is used industrially without being purified, and indeed, often with comparatively little processing from its natural form. Silicon is a vital ingredient in aluminum, steel, and iron alloys. It is added as a fluxing agent for copper alloys. In the form of clay and sand, it is used to manufacture bricks and concrete; it is a valuable refractory material for high-temperature work, for example, molding sands for castings in foundry applications. Silica is used to make fire brick, a type of ceramic. Silicate minerals are also in whiteware ceramics, an important class of products usually containing various types of fired clay minerals (natural aluminium phyllosilicates). An example is porcelain, which is based on the silicate mineral kaolinite. Traditional glass (silica-based soda-lime glass) also functions in many of the same ways, and also is used for windows and containers. Hyperpure silicon metal and doped hyperpure silicon (doping with boron, phosphorous, gallium, or arsenic) are used in solar cells, transistors and semiconductors.
Lithium and Silicon – Comparison in Table
| | | |
| --- | --- | --- |
| Element | Lithium | Silicon |
| Density | 0.535 g/cm3 | 2.33 g/cm3 |
| Ultimate Tensile Strength | 1.5 MPa | 170 MPa |
| Yield Strength | N/A | 165 MPa |
| Young's Modulus of Elasticity | 4.9 GPa | 150 GPa |
| Mohs Scale | 0.6 | 7 |
| Brinell Hardness | 5 MPa | 2300 MPa |
| Vickers Hardness | N/A | N/A |
| Melting Point | 180.5 °C | 1410 °C |
| Boiling Point | 1342 °C | 3265 °C |
| Thermal Conductivity | 85 W/mK | 148 W/mK |
| Thermal Expansion Coefficient | 46 µm/mK | 2.6 µm/mK |
| Specific Heat | 3.6 J/g K | 0.71 J/g K |
| Heat of Fusion | 3 kJ/mol | 50.55 kJ/mol |
| Heat of Vaporization | 145.92 kJ/mol | 384.22 kJ/mol |